You'll Be Shocked To Know The Luxury Lifestyle Of These 5 Celebrities In India
Written By Drishti Patel
Edited & Presented By Delhi Royale
Content
Overview | Ajay Devgan | Amitabh Bachchan | Mahesh Babu | Lakshmi Mittal | KL Rahul
Rich Celebrities In India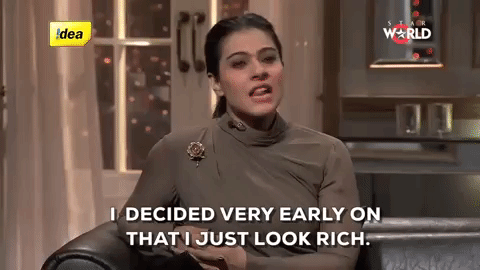 Celebrity life is rife with wealth and extravagance. They frequently spend their hard-earned money on expensive stuff and are not afraid to splurge on the finer things in life.
These celebrities leave no stone left when it comes to living their lives in king size, whether it's clothing or private islands. Even their properties and mansions are exorbitantly priced.
Here is the Luxurious Lifestyle Of These 5 Celebrities In India.
Ajay Devgan Net Worth
295 Crore INR
Ajay Devgn & Kajol
Ajay Devgan and Kajol are the power couple of B-town, and not without reason. They both don't only have successful careers, but their lifestyle is also filled with luxury.
Ajay Devgn Car Collection
This SUV was purchased by Ajay Devgn in 2019. He wasn't the first celebrity in India to own a Cullinan. It is priced at roughly Rs 6.95 crore ex-showroom, with no customization. The couple owns a magnificent assortment of vehicles, including an Rs. 1.5 crore Maserati Quattroporte, an Audi Q7 worth Rs. 80.70 lakhs, an Rs. 1.6 crore BMW X7 SUV, and a Rs. 87.9 lakhs Volvo XC90.
Ajay Devgn Private Jet
They also own a lavish bungalow that is estimated to cost around 54 crores in London's Park Lane, London. Not only thins, but they also own a six-seater private jet that costs around Rs. 84 crore. Kajol's and Ajay Devgan's net worth combined is more than 400 crores. That easily explains this luxurious taste.
Who Is Amitabh Bachchan
Amitabh Bachchan Latest News
The host of Kaun Banega Crorepati, veteran actor Amitabh Bachchan owns two flats in Juhu valued at Rs 40 crore, an apartment in Juhu valued at Rs 25 crore, a home in France valued at 20 million euros, and a flat in Gurgaon valued at Rs 22 crore. With a net worth of $400 million dollars, all this is nothing.