Delhi Best Restaurant - Adrift Kaya Will Definitely Take You To Japan !
By Delhi Royale
Content
Overview | Interior | Food | Drinks | Menu | About Gypsy Chef | Rating | Location | Reservation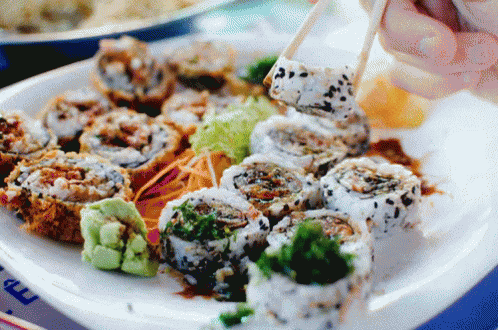 Sushi Restaurant Near Me
Japanese cuisine has grown in popularity in India in recent years, and many Indians are now enjoying their sushi platters and miso soups. Internationally recognised celebrity chef David Myers is introducing ADRIFT Kaya, his take of a modern Japanese izakaya, inside the opulent JW Marriott Aerocity in New Delhi, to offer these foodies something to be excited about.
Adrift Kaya New Delhi
ADRIFT Kaya is the result of Chef David Myers' ten-year love affair with Tokyo's breathtaking beauty. ADRIFT Kaya is a culinary experience inspired by traditional Japanese izakaya restaurants that allows customers to not only dive into Chef Myers' fun and flavouring food, but also to go on a special trip that will take them right to Tokyo's bustling lanes.
Luxury Dining Near Me
Adrift Kaya Interior
You can expect a warm, friendly atmosphere that seems real in every aspect thanks to the late Timothy Oulton's interior design. The indigo-dyed wooden floors and hand-made beading that dangle from the ceiling greet guests when they enter ADRIFT Kaya. Counter seating is available next to an open kitchen and sushi bar, giving an intimate and personal dining experience reminiscent of a typical izakaya. Reclaimed raw oak beams, sharpened chisel cut granite, and a central column crowned by a canopy of burnt driftwood mix in the pulsating centre of the space, a 360-degree bar. Soft elements of leather and hand stitched cotton cloth contrast with organic hard materials such as stone, wood, and cement. It's the type of place where minutes turn into hours thanks to a beautifully choreographed layout, cutting-edge fixtures, and timeless, handcrafted furniture by Timothy Oulton.
Adrift Kaya JW Marriott
The ambiance of the restaurant is expertly enhanced by the spectacle of an open kitchen and the fragrances that accompany it, as well as thrilling playlists. The subtler details, on the other hand, assist to cement ADRIFT Kaya's narration. David has painstakingly cultivated relationships with legendary vendors whose dinnerware, glassware, and kitchenware tell their own stories. Everything on a guest's table reflects the underlying theme, which is based on a desire for natural and organic high-quality materials.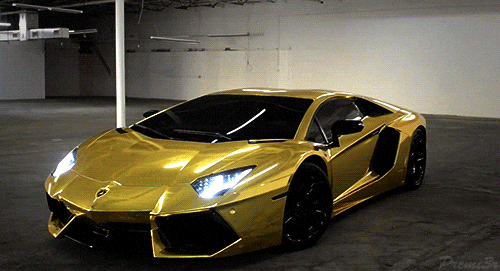 DON'T MISS OUT ON LUXURY NEWS
Sushi Restaurant In Delhi
Although the cuisine is inspired by culture, it is characterised by Myers' modern Californian culinary philosophy. You can anticipate high-grade seafood and meat that has been carefully picked for its origin and quality. Local and regional ingredients have been used whenever feasible. You may select from a variety of great wines, Japanese craft beer, and a carefully designed cocktail list for the right finishing touch.
Adrift Kaya Food
Pristine sashimi, the delightfully crunchy but light bite of tempura, vibrant and colourful sushi platters. When one thinks about Japanese food, these are only a few examples. For decades, Japanese cuisine has lured foodies all over the world with its uncompromising attention to detail and ingredient-focused flavours. If you're one of them, we've found the perfect solution for you. ADRIFT Kaya is preparing to bring the flavours of Japan to New Delhi, with Chef David Myers at the lead. Expect authentic food infused with Myers' unmistakable personal flair, served in a joyful and bright atmosphere that encourages diners to savour each mouthful, sip each drink, and soak up an experience unlike any other.
Adrift Kaya Drinks
The drinks here are equally as good as the cuisine. This is the place to go if you enjoy experimenting with your cocktails. Each recipe has been carefully developed to steal your breath away. Prepare for a sensory journey for your taste as you sip on cocktails selected by world-renowned cocktail expert, Jimmy Barrat. His inventive but ingredient-focused approach to mixology has earned him renowned drinks like the contemporary classic Tomatini and the whimsical Fish in a Bag. Barrat, a previous runner-up in the Diageo World Class and the former global bar director of Zuma restaurants, has been a pioneer in incorporating Japanese flavours and methods into contemporary cocktails for more than a decade.
Desserts At Adrift Kaya
Adrift Kaya Menu
Best Restaurants Near Delhi Airport
About Michelin Starred Celebrity Chef
David Myers, an internationally acclaimed chef and restaurateur, is known for his unusual manner of combining his two biggest loves: travel and food. He creates fresh, engaging experiences in each of his restaurants across the world, inspired by flavours and ingredients he discovers on his travels. His itinerant, globetrotting existence has earned him the label "Gypsy Chef," as he puts his own stamp on native cuisine. His international reach includes Los Angeles, Tokyo, Singapore, Hong Kong, Dubai, Doha, Nagoya, and, most recently, New Delhi. Sona, his first restaurant in Los Angeles, was given three Michelin stars in a row. In 2010, he launched the David Myers Cafe in Tokyo, and for the following decade, Asia would be his culinary hub. In 2017, he partnered with Marriott International to create three Middle Eastern businesses, and in 2020, he will return to LA to open ADRIFT Burger Bar, a long-time passion project. He adds a passion for his trade and a dreamer's perspective to every meal he meticulously prepares.