5 Luxury Technology Brands That You Should Know !
Written By Drishti Patel
Edited & Presented By Delhi Royale
Content
Overview | Luxury Technology Brands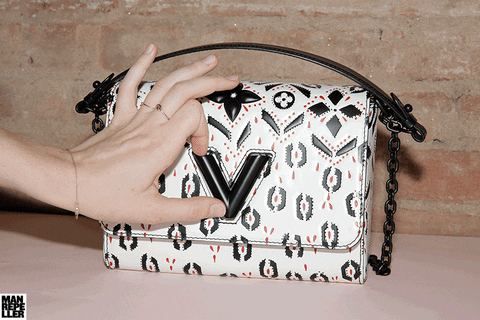 Most luxury brands nowadays recognize the significance of catering to their customers' rising desire for diverse technological products. As 2022 marks two years since the pandemic, the luxury business continues to transform in reaction to the unprecedented economic fluctuation. As new technologies are paving the way, the heritage of luxury brand is changing.
Luxury Technology
We have seen many luxury brands enter the tech space in recent years. Earlier, the purchase of luxury items took place inside four walls, but the whole scenario has changed with the incorporation of technology.
Let's have a look at 5 such luxury technology brands relevant today.
1. Louis Vuitton and Burberry: Non-fungible tokens (NFTs)
The rise of the digital world was transcended with the emergence of non-fungible tokens (NFTs) in 2021. NFTs are tokens that are similar to real-life commodities such as paintings, art, and videos. These entirely digital materials provide a new approach for producers to connect with consumers in the virtual world.
The Newest Technology
Luxury labels like Louis Vuitton and Burberry have collaborated with gaming companies to develop virtual fashion and boost their sales. They are using NFTs to create unique crypto assets that can be sold and swapped online, generating substantial interest and revenue streams.
Louis Vuitton has launched a new video game where players can win up to thirty free NFTs. The game has been downloaded on iOS and Android over two million times. Burberry has also released its brand of NFT gear, such as a jet, wristbands, and shoes for an online multiplayer game.
Game Link: Apple App Store / Google Play
Technology & Gadgets
2. Rolex: Extended Reality (XR) Project
Rolex is known for its pursuit of excellence in making watches. Now they have taken a step into the tech world as well to offer better services to their elite customers.
Rolex has a head start in the luxury technology product space now that it is in the tech industry as well. Through their app, Rolex now allows watch enthusiasts to try on virtual watches on their wrists before they buy them. They understand that every watch and wrist is different, so the images are scaled accordingly.
Technology For Future
3. Porsche: Augmented Reality (AR) Visualizer App
For all the car enthusiasts who want to customize their Porsche, their AR visualizer app allows potential buyers to do just that. Buyers may customize every detail of their car and view it in their garage in 3D through AR.
They did not stop there. The highlight function also lets the users have a look "inside the car" and check to see the technical details like the engine and the chassis. Buyers can easily check the whole car out and even customize it before buying without even visiting a showroom. That's what great customer service is !
App Link: Apple App Store / Google Play
Luxury Technology Product
4. Prada: NFC Technology
Prada is changing the fashion game NFC technology by improving the omnichannel experience. Prada ultimately improves customer service through the blockchains by giving each product they create a unique ID.