Find Out The Best Artwork Of India By MagicSimSim
Updated: Apr 15
Sponsored By MAGICSIMSIM
Edited & Presented By Delhi Royale
Content
Overview | Hand Made Artwork | Abstraction Artwork | About MAGICSIMSIM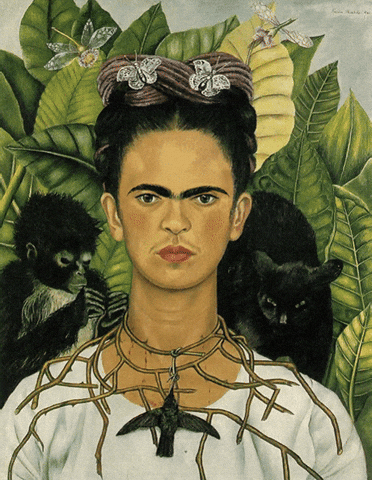 Meaning OF Artwork
Art is to a home what the soul is to a body. They inspire, they enrapture, they enliven. They project our beauty and spirituality, our sentiments and passion... indeed the highest aspects of ourselves onto walls, so that we immerse ourselves physically into a world of purest and brightest emotions.
The idea of incorporating Gods and Goddesses into art is one of the most ancient traditions of India. From the Pichwais of Nathdwara in Rajasthan to the murals of Kerala, from the Pahari paintings of Kangra in Himachal to the Pattachitras of Bengal and Odisha, Indian art is the most prominent witness to our love for divine mythology.
Artwork News
Hand Made Artwork
Magicsimsim draws inspiration from this rich Indian heritage of mythology, folklore, and visual storytelling to create a unique form of art. Hand embroidery techniques like Ari, Zardosi, Kashidakari, Mukaish, Pitti , Sheesha or mirrorwork come together to create a visual and textural story. Each artwork is intricately hand embroidered by a team of highly skilled master artisans under the expert guidance of our creative director. She uses the various forms of embroidery as paint and the artisan or karigar as her brush.
Paintings Artwork
Luxury Home Decor
Each artwork is sketched and painted meticulously on pure raw silk backed with a special fusing, that ensures strength and durability. And then, rich metallic hues of gold & silver coiled wire or 'dabka' amalgamates seamlessly with glorious shades of silk thread like turquoise and sunflower yellow, brick red and old rose pink, with strategically placed semi-precious stones and Swarovski crystals to form an epic legend. Each artwork is intrinsically Indian in its aesthetics and celebrates our love for color, texture, and embroidery...... indeed they are precious hand-crafted jewelry for homes! This unique form of art truly bridges the gap between ethnic art and exclusive haute couture for interiors.
Artwork Beautiful
Abstraction Artwork
Magicsimsim's Spring Summer 2022 collection "Songs of the Flute" draws inspiration from the early life of Lord Krishna, as the beloved cowherd of Braj. His divine plays or 'Leela',His transcendental love for Radha, His legends and lore formthe bedrock of this collection. Abstract as well as literal, the different artworks portray the exhilarating beauty of Krishna as immortalized in the Pichwais of Nathdwara and the Pahari paintings of Himachal.
Framed luxuriously in smoky gold mirror and antique metallic tones, the 'Songs of the Flute' artwork collection invitesopulence and elegance, spirituality and positivity into our living spaces.
About MAGICSIMSIM
Artwork Gallery Near Me
Magicsimsim aims for every homeowner or renter to have Art in their homes. A work of art that defines the home and the people who live there, that's not only a gorgeous decorative item and a conversation starter but should also be an embodiment of the owner's ideas and beliefs.
The idea of Magicsimsim's bespoke art is to customize our artwork to fit spaces in people's homes in terms of size as well as subject.
Every Magicsimsim art subject is deeply Vaastu compliant, and unlike fine art, is designed specifically to increase positivity in a home in terms of subject, treatment and color story. The brand is quintessentially Indian and is aimed at the modern, well-travelled Indian who deeply values traditional roots as well as appreciates the concept of luxury.
Artwork Designing
Art and Design go hand in hand in the newly launched MagicSimSim collection of wall decor. An amalgamation of the founders' lifelong love for ancient mythology, folk-art traditions and intricate hand embroidery, label MagicSimSim is a range of originally sketched and then exquisitely hand-embellished art forms. Subjects range over a wide variety like Puranic Indian deities and Zen Buddhist symbolism, to beloved mythical folkloric creatures and fantasy flora and fauna, all with just one underlining design ordinance... they all have that innate touch of enchantment and sparkle to brighten