Prince Harry and Meghan Markle's Palatial Real Estate In Montecito California
Written By Gehna Batra
Edited & Presented By Delhi Royale
Content
Overview | Mansion | Bedroom | Decor | Living Room | Royal Family
Prince Harry Left Royal Family
Stepping down from the role of senior members of The Royal Family back in January 2020,
In an interview with Oprah Winfrey on CBS, Prince Harry said that he left the royal family due to a "lack of support and understanding." During a conversation regarding Harry's dissatisfaction with the British press, he said that, despite the fact that the "UK is [his] home," he had to remove his family from the issue because he "could see where this was leading," a possible connection to his mother, Princess Diana's, troubles.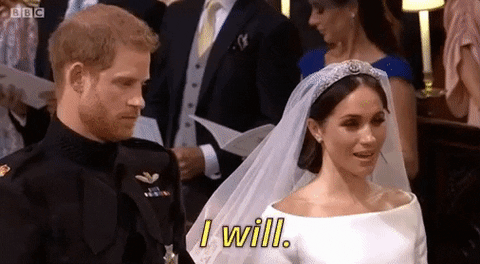 Prince Harry along with his renowned wife and actress Meghan Markle decided to settle in Montecito. California is known for its consideration of the place which fulfill the predicament of utmost privacy which also fascinated celebrities such as Ellen DeGeneres and Tom Cruise.
Mansion Luxury
No wonder the couple got attracted to this fascinating £11.2 million mansion dwelling with all the astonishments you could wonder perfected with a spa, arcades and games room, a gym, library, office, movie theatre, and a wine cellar. It also boasts a separate dry and wet sauna and an embarking driveway on a private road. With a garage scope of 5 cars, the outbound contains a tennis court, a tea shack, an enormous pool entitled with a colossal lawn. Talking of the quantity, it is a set of 9 luxurious bedrooms and 16 bathrooms with luxurious items. Each bedroom is custom-designed to portray and reflect various royal styles of living. Just 91.1miles from Hollywood, in the lap of nature, sits this luxurious cubbyhole.
Luxury House
The Master suite is segmented into four amazing life-size bedrooms, dressing room, an en-suite bathroom, and an outdoor terrace. The bedroom features a lavish set of furniture costing fortunes with an antique touch of design. The dressing room consists of wall-mounted storage consisting of the expensive custom designer collection from REISS along with other popular brands of the world.
The outdoor terrace is perfect for those morning brews of coffee. It is also the place where lies a set of Christopher Knight Brava Acacia wood club chairs worth $512 each. These were also showcased by the couple during a tell-all interview with Oprah Winfrey. Around 50 million people were present in this interview.
Luxury Home Decor
The interior design of the property is mesmerizing which is full of luxurious items which everyone would love to have. Finest cravings are kept in mind while building the property from a choice of wood to implementing the feeling of nature through coverage of various roots of plants on the outside walls. A lot of effort and resources are invested timely to maintain this luxurious mansion every month. The garden contains several forget-me-not plants which were planted in the memory of Prince Harry's mother Princess Diana, as it was her most favorite plant.
On her 40th birthday, the Duchess flashed a full look-over at the home office which you would wish to possess.
Meghan was seated on one of the two cream dining chairs coupled with an antique rustic wooden desk. A traditional royal fireplace could be seen in the background beside the mattress of Meghan's beloved dog Pula who is a black Labrador. Many objects with matching muted tones rested on the desk space with a set of similar books used for levelling the laptop. Each area is designed by the finest interior designers of the world. The overall aura of the room is aesthetically pleasing in nature.
Mansion Living Room
The Duke and Duchess has been captured on the camera multiple times on the mansion with notable occasions such as in the living room for a cameo on America's Got Talent and in the garden for TIME 100's primetime broadcast on September 2020. During the cameo on America's Got Talent, three prints on the wall were spotted which are reported to be gifted by their close friend Oprah Winfrey.
The couple also has some sentimental artwork to show apart from all the costly luxurious articulates at an unknown part of the property, such as one quoting 'I love California'. As for Meghan, States is close to her heart undoubtedly as it is where she was born and brought up and her mother Doria Ragland also lives nearby, whilst Harry's late mother Diana is also said to be considering moving there.
All in all, the estate is voluminous with all the fascinating and luxurious desires as well as packed with sentiments too. When you own a place like this, you will be holding onto a place that is a collection of luxurious ornaments this world has to offer. It is a destination where your mind would be at utter peace with the feeling of fulfilment in life.
Comment Below & Let Us Know
Your Favourite Part Of The Mansion
Delhi Royale is among the Top 75 Luxury Lifestyle Blogs,