You Must Follow These Top 5 Fashion Bloggers In India
Written By Gurnoor Kaur
Edited & Presented By Delhi Royale
Content
Overview | Top 5 Fashion Bloggers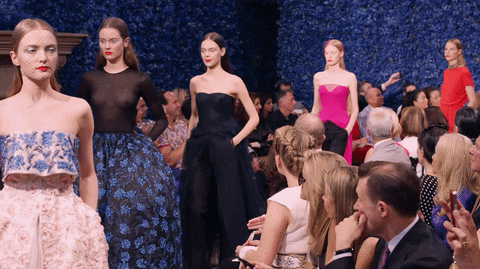 Top Fashion Blogger In India
Your style of clothing, the decorations, hair and your behaviour all collectively leads to the term fashion. To keep our fashion game up we have to keep checking over trends. These trends are well consumed by fashion bloggers who bring the best of the world fashion to our doors. A fashion blogger is a person who uses social media platforms to educate people about mainstream fashion. Fashion blogger works as a model, journalist and stylist in the fashion industry. Words of fashion bloggers are trusted by people and they follow the fashion sense of these fashion enthusiasts. India, like many other fields, nails the mainstream fashion blogging too.
Here is an insight into the top 5 fashion bloggers lifestyle and fashion sense that guides millions of fashion seekers all around the world with the power of the internet.
Instagram Influencer Indian
1. King Komal Pandey
Born on June 18, 1994, Komal Pandey has been ruling fashion blogging in India for so long. Komal had gained around 1.5 million followers who are persistently being directed by her fashion sense. Her game is so to the point in an online fashion community for women. Komal Pandey was also a fashion stylist at the POPxo.
Komal Pandey Height 

5

`

2

 ft 

in
She believes in the magic of the universe that if you want something in life just believe in yourself and the universe will help you achieve it. Komal has gained massive popularity through her work in POPxo. Experience from POPxo helped her gain the desired confidence and knowledge to start her youtube channel. Komal always stated that she is inspired by her favourite style icon "Gigi Hadid". Till now she had around 400 videos on her youtube channel which paves the way for fashion lovers.
Fashion Blogger Indian
2. Karizmmatic Kritika Khurana
We all love our Boho girl AKA Kritika Khurana. Fashion blogging is a left-hand job for Kritika Khurana. In the initial days of her career, she used social media to post OOTD- Outfit of the day which turned into a rage in 2013-2014. Then her fashion blog started and the name of Boho girl turned into a brand. Her story tips and styling tips enlighten millions of viewers in upping their game of fashion. 'The Hype' her online clothing store suits the literal meaning and gave "Hype" to Kritika's career. The beginning of Kritika Khurana's career in the world of youtube started with a video about sneakers titled "Styling sneakers" in 2014. Her favorite fashion designers are Mary Kate and Ashly Olson. The 1.4 million followers Instagram family is the home to our "Boho girl". Kritika Khurana promises to offer the best styling and fashion tips to the world filled with a tonne of trendsetters.
Instagram Influencer Fashion
3. Roshni Bhatia
Horrors from the past keep haunting your future but you have to fight for yourself and your loved ones. The life of Roshni Bhatia is an inspiring story for every person who has struggled against the evils of society. The ex-husband of Roshni Bhatia haunted the life of Roshni as he kept on bragging about his money and oppressing her in the name of money. He has no belief in the idea of what is in real beauty. Even suggested her to sleep with her makeup on as he can't stand her without it. Her ex-husband was turning her life into hell and the family of Roshni was suggesting her to adjust by accepting it as her fortune. But our fighter Roshini chose not to adjust but to fight to create a beautiful life for her son and herself. Roshni Bhatia took the old school idea back and held the hand of her younger self who trusted in the magic of fashion. Now with her 589k followers, Roshni Bhatia narrates the styling tips for fashion lovers around the world. Her fashion blogging name 'the chique factor' is the true definition of fashion, as fashion is all about trusting yourself against all odds as life is all about carrying it all well.
Top Indian Fashion Blogger
4. Kreative Kusha Kapila
Being a multi-tasker is only a Kusha Kapila thing. Kusha Kapila carries various tags and carries all of them very well. She started her career in 2013 with Apparel Online in Delhi. Working as a fashion correspondent led to her fashion knowledge.
Kusha Kapila Birthday 

~

 

19

 September 

1989
Then she started as a content writer for fashion-forward trends. Her massive milestone was working as a fashion editor in Times Internet. She had almost 2.1 million followers on her Instagram profile, whom she mentioned as her backbone in the field of fashion blogging. Kusha via the medium of iDiva too empowers the fashion arena in India. Kusha has also been featured on the covers of magazines like "Harper's Bazaar". Top Bollywood icons too fan-love Kusha turning her into one of the most followed fashion blogger in India.
5. Notable Niki Mehra
Niki Mehra