Every Elegant Lady Must Checkout These Top 5 Gowns By Gaurav Gupta
Edited & Presented By Delhi Royale
Content
Overview | About Gaurav Gupta | Designs | Top 5 Gowns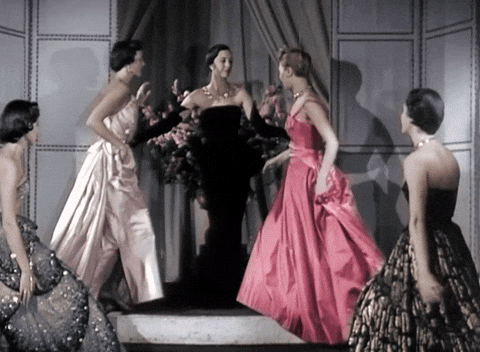 Luxury Fashion Design
The classy and elegant designs can only opt when the element of luxury enters the fashion. The crown excellence of fashion designers had resulted in top-level outfits for luxury fashion seekers. Carrying grace of these outfits is not too difficult when someone like Gaurav Gupta designs your ensemble. The ocean of luxury fashion designs had many remarkable fashion designers but Gaurav Gupta is one of a kind.
Designer Gaurav Gupta
Gaurav Gupta is now not only a name, it is a brand. Who knew that a pass out of NIFT will go to London-based "Central Saint Martins" to learn about the nuances of fashion and bestow the world-class regalia to the mainstream trend of India. Earlier Gaurav Gupta worked with ace designers Hussein Chalayan, Tristan Webber, and Stella McCartney. This world exposure helped him in understanding the creamy layer of luxury and fashion. Before starting his brand, Gaurav Gupta also worked as an artistic director of the Turkish brand LTB. Few know that in the starting Gaurav Gupta label was marketed as Atpug Varuag which is the contrary of his name. Everyone has a wish that at least once in their life they wear outfits designed by trendsetter " Gaurav Gupta".
Gaurav Gupta's Crowned Attires
Every dress which goes through Gaurav Gupta is nailed. The "Gaurav Gupta Effect '' works like magic and dresses themselves turn luxurious and classy. Still, there are some trademark outfits designed by Gaurav Gupta.
Gaurav Gupta Saree Gowns
The top attire in trend is a draped Sequin Saree Gown, this red color shows the royalty of women as " Women are born royals". The fabric used in this attire is silk georgette and sequin fabric. And the cherry on the cake is the halter neckline which feels like a royal necklace. The whole attire is decorated with ornaments making it a luxurious outfit tagged at the rate of 1,25,000 INR. As we move further the pre-draped saree with a blouse by Gaurav Gupta rules the market and makes fashion seekers pay the hefty amount of 110,000 INR to enjoy the luxury. This soft berry pre-stitched decorated with bugle beads and twisted drape adds class to the attire. The round neckline of this maroon attire emits royalty.
Gaurav Gupta Lehengas
Pink Silk Georgette Draped Blouse And Lehenga Set by Gaurav Gupta which is of whopping 2,95,000 INR makes a heavenly look visit the earth. This lehenga set with the draped blouse is a synonym of the word elegance. The attire shows us why "V" shaped neckline rules the luxury fashion sense. The full sleeve fashion has also gained love from fashion enthusiasts. Gaurav Gupta knows how to use Silk Organza fabric more than anyone in the fashion world. His draped Silk Organza Saree gown makes the price of 1,70,000 INR look so cheap as the attire is a proper display of each thread weaved with luxury. The color blue has already announced "why the sky is beautiful '' and the striped pattern shows relations of beauty and luxury. These attires are the current trend by magician cum fashion designer "Gaurav Gupta".
Top Fashion Designer In India
The World Recognizes Gaurav Gupta's Magic
Magic of fashion can't be limited to certain boundaries which can be the reason several awards have been given to Gaurav Gupta by India and the world's top brands bow to his talent and fashion sense. He has Harper's Bazaar fashion Award's Designer of the year 2019, Designer of the year, Elle India 2016; "Rule Breaker", GQ Style Awards, 2018; Singapore Indian Icon of the year, 2014; Best Designer Indian Wear, Marie Claire fashion Awards 2010; Vogue – Designer of the year <Menswear> 2019 and the list will not end. Gaurav Gupta had worked with multiple celebrities as he is the first name they reflect whenever they have to ace the red carpet no matter Emmys, Cannes, or Golden Globes. Many celebrities like Deepika Padukone, Priyanka Chopra, Ranveer Singh, Shahid Kapoor, Karan Johar, Miss Universe – Olivia Culpo, Nicole Scherzinger, Nana Akua, Lady Victoria Hervey or any other big name you can think of, as they seek luxury fashion and none provide it like Gaurav Gupta. An event can't be related to fashion if it doesn't have the Gaurav Gupta outfits flooding.
Gaurav Gupta Designs
The design definition of label Gaurav Gupta
Every designer has some secrets which they never reveal, Gaurav Gupta too had a big one but we tried observing whatever we can. The dominating fabric is most of the luxurious outfits by him is Organza. He perfectly knows the classic use of feathers and ruffles. His designs portray the best dramatic sculpture representations. The Greek mythological characters also contribute to the cult created by Gaurav Gupta. One of his collections itself displayed the magic of the Greek goddess of the night 'Nyx'. Gaurav Gupta uses an emblematic method of "Lightfall" in which the creator makes the mythical heroines his/her muse. The mocktail of ethnic motifs and the modern fashion sense is the typical Gaurav Gupta way of designing. He injects the royalty in nerves of his outfits by using high-street materials like georgette, organza, chiffon, and nylon blends. His choice of colors leads to the warmth of his eyes a