Luxury 5 Star Maldives Resorts That You Need To Visit
Updated: Jan 3
Written By Gurnoor Kaur
Edited & Presented By Delhi Royale
Content
Overview | Maldives Resorts | Emerald Resort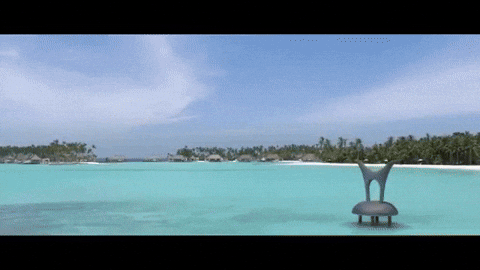 The island paradise of the Maldives with its beautiful beaches covered in a blanket of palm trees, turquoise lagoons and breathtaking fun activities. The underwater world invites you to experience pure bliss from a chaotic lifestyle. Coming close to nature heals every part of the body from the peace decorated views. The Island of Maldives is the top choice of tourists around the globe because of its comfortable assistance. The Maldives is also known as 'the tropical paradise' for reasons such as its beauty. This tropical country has separated islands and islands are surrounded by its lagoon. Each island has pure white sandy beaches. The main attraction of these islands is their beautiful resorts which provide comfort to visitors and entertain them with activities that give out pure bliss to them.
Maldives Resorts Luxury
1. DHIGALI MALDIVES
Dhigali Maldives is the proper package that you seek when you wish to spend a good time in the Maldives. Villa offers 24-hour reception to assist the visitors and no matter what language you speak as the multilingual staff of resorts nails the communication factor. Free wifi helps you stay connected with the world and assist you with photography service so that you can update your profiles, and keep a check on your charismatic aura. IPTV with movies keeps care of your entertainment and the doctor on-site helps in keeping an eye on your health. The swimming pool area has 3 mega pools to help you enjoy a blanket of water. Boutique and Dhigali spa assist you to keep calm. The fitness centre and games room keep check over your routine. These all factors make Dhigali Maldives the top resort on the island.
Among
Maldives Resorts Top 10
2. LUX* SOUTH ARI ATOLL RESORT AND VILLAS
This 5-star resort has 193 rooms which collectively makes it a mega hotel. The resort is tagged luxurious private island resort as it provides super-luxury amenities. A perfect view of Mantas, whale sharks, tropical roof, fish can be seen via the resort. 24-hour support is available for guests.
Pinnacles channels and sheltered coral gardens are specialities of the resort. Overwater and
beachfront villas with private pools can be enjoyed here. Your craving for international dishes finds an end here as the best dishes from the globe finds their way to your table from 11 bars and restaurants available in the resort. At LUX* every moment matters as they always provide a simple, fresh and sensory experience to indulge their guests throughout their stay. Locally roasted and ethically sourced coffee, retro-style ice cream parlour and tailor-made health and spa sessions to the magical tree of wishes, junk art galleries and impromptu on the beach adds up to the facilities of LUX* that turns ordinary moments into magical experiences.
Maldives Resorts Underwater
3. MEERU ISLAND RESORT AND SPA
Meeru Island Resort and Spa provides the best deals by connecting with over 100k hotels worldwide. This place holds a special place in the hearts of newlywed couples as they wish to celebrate their honeymoon in this romantic resort. But this never meant that you can't stay here with your family and friends. Meeru carries facilities such as free wi-fi, 24×7 customer support, spas to maintain yourself, a fitness centre as well a kid's club that holds toys, games and fun activities for children and teens.
Meeru offers multiple activities to do in the Maldives involving sports that are played on land, in the sea and even in the air. At Meeru you can play at the tennis court, rent a bicycle or simply swim or Kayak around the turquoise lagoon; these all collectively keep a check over your entertainment. And two main "sister" restaurants serve you all meals in buffet style. Meeru is such a perfect pick whenever you wish to have a wholesome experience in the Maldives.
Maldives Resorts For Honeymoon
4. Emerald Maldives Resort and Spa
Emerald promises to deliver a visit to experience the natural beauty and elegance of Maldives. One super special feature of Emerald is its sustainable approach. As it is built in harmony with the environment. So that beautiful moments are not coming out of an environment degrading foundation.
Materials such as bamboo, natural stones and Langhi leaves are used to focus on energy efficiency and environmental preservation. The resort is the perfect mocktail of tropical scenery and modern design. The Emerald Spa, Dolphin Club, Gym and sports centre, diving centre and water sports centre creates the beautiful Emerald experience. As they call themselves a real sanctuary from chaotic modern life. Emerald offers a much-needed break while stimulating the fantasy and interest of guests. Emerald is always tagged as one of the tourist's favourite resorts.
Maldives Resorts Water Villas
5. Sun Siyam Iru Fushi
Sun Siyam Iru Fushi is a resort that had validation from the globe and has multiple awards added to its gallery.
Awards like HAUTE GRANDEUR, WORLD TRAVEL AWARDS & WORLD LUXURY SPA AWARDS with many more decorate the standard and assure beautiful stay. This resort is a place for all fun-loving people no matter if you are a couple, large group of family/friends for romance seekers. Sun Siyam always offers show-stopping residences. The resort boasts an enticing variety of 21 accommodation collection residences that span from 80 to 3,000 sq metres involving one to six-bedroom villas, pavilions and the beach home collection residence.
Different watersports and groups such as PILATES help you in maintaining postural alignments and flexibility. KID ASANA for kids provides fitness activities to kids with GAADIYA providing mouth-watering local food and snacks. These all combined ranks Sun Siyam Iru Fushi in some top resorts of Maldives.
The beauty of nature merged with comfort and luxury is the best feeling ever. These resorts give the vibe check to every visitor who wishes to have a classy and emblematic holiday in the lap of the Maldives. Resorts are curated with love for nature and the blanket of water surround you with peace. Getting a break from chaotic life isn't a tough job anymore, just grab your bags for an elegant stay in these luxurious resorts of the Maldives.
Comment Below👇& Let Us Know
What's Your Favourite Resort ?
Delhi Royale is among the Top 75 Luxury Lifestyle Blogs,
Instagram - @delhi_Royale
Reference
"About LUX* Resorts & Hotels." Www.luxresorts.com, www.luxresorts.com/en/about-us/about-us.