Luxury Carpets For A Billionaire Modern Luxury House
Written By Gurnoor Kaur
Edited & Presented By Delhi Royale
Content
Carpets Meaning | Types OF Carpets | Carpets For Living Room | Most Expensive Carpets | Manufacturer Of Carpets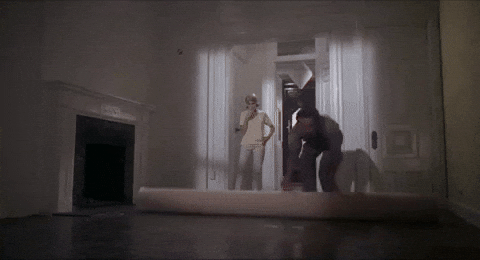 Carpets Meaning
What are luxury carpets ?
Once carpets were a practical need only and not something that decorates the place. Carpets were earlier used to insulate the floor of the tents of nomadic tribes from the cold and humidity. And very quickly carpets gained popularity and people started using them as elements of decoration in temples. Over time carpets turned into essential parts of our lives.
Luxury Carpets For Living Room
The insulating and decorative potential of wool can be seen in these carpets. The wool fibres-sheep's, goat's or alpaca wool were woven, braided and knotted together to create artefacts that were laid on the ground of tents known as carpets. Earlier even the skins were used to insulate the walls, the wool insulated the floor giving warmth and comfort of softness to the people. These were some details of "how carpets entered the life of humans'. Since then, the working techniques and designs produced have changed over time, however luxury carpets are most related to Persian technique. We still see the warm colors and unmistakable design, consisting of complex motifs including floral elements and hunting scenes. Nowadays, many types of prints have opted for new techniques and nail factors of comfort and luxury.
Most popular
Type OF Carpets And Rugs
Twisted pile carpet is tagged as the most fascinating style of carpet and ocean of colors. In this type of carpeting, the yarn has been tightly twisted and the loops are cut to become this kind of carpet. And this isn't known as the style has its roots in the '70s when it was typically referred to as "shag" carpet.
Luxury Interior Home
The unique texture and advanced technology merge to give pure form to "shag" carpet which is turning the main reason for their massive resurgence.
The cost of these luxurious carpets can go up to Rs. 1,04,000 for 8×10 ft. as this style is unique, trendy, and luxurious always.
These carpet styles also have a unique advantage in that the twists make them appear multicolor, making them an eye-catching addition to the place where they have opted. This also makes twisted style carpeting one of the most popular ways of carpeting.
Carpets For Bed Room
There are different types of carpets available in the worldlike for those homeowners who always plan to do their bit in saving the environment degradation, for them recycled carter is an option. There are several materials to choose from including Foss PET, which you'd never know was made from recycled soda bottles. These types of Carpets are also luxurious because of the texture and of the materials used. This is a rage that will surely pick pace soon as it helps in creating a custom pattern or even making rugs from carpet tiles. Then arrives "Frieze Carpets" ade by twisting process they get their curly appearance which is an Arizona carpet trend. Aesthetically being appealing is their main thing & their texture helps in hiding seams in the carpet.
Another popular choice that can be made is 'Nylon carpet'. Nylon is considered the most durable, fade-resistant carpet fibre and the rate per square feet of this kind of carpets is around $8 to $10.
"Triexta carpet" which is softer than most nylon fibre also matches their appearance. Nylon and polyester carpets are also popular because they are the softest thickest carpet. After it comes "Wool carpet" which is extremely soft. Wool is produced from the fur of sheep, it is extremely soft. Wool is produced from the fur of sheep which is extremely perfect for carpets and makes wool a fascinating choice. Wool carpets assist in increasing insulation in homes and wool is also considered an environmentally friendly carpeting option. These are some types of carpets that can be opted to enjoy the elegance and luxury of carpets.
Most Expensive Carpets In The World
Luxury Silk Carpets
The world's most luxurious and expensive carpet is "Silk Isfahan Rug" which is an absolute wonder of Central Asia. It is woven with pure silk, great knot density and outstanding craftsmanship. The texture advocates the price of $4,450,000.
After it arrives 'Ziegler Mahal' which costs $182,500 and it also comes from the masters of Central Asia. Colourful palette and printed scales are the major attraction of these carpets. The third position is occupied by a family member of 'Zieglar Mahal' which is known as 'Ziegler Mahal Carpet' these super fine carpets provide a soothing view with perfect tones. The generous size of these carpets makes it a treasure that costs $1,70,800.
Best Carpets For Living Rooms
The next spot is held by an old rug named "Oushak Rug" which carries exceptional contrast and striking hues. The rich design and symbolism of this rug never fail to extract the jaw dropping expression of the viewer. "Oushak Rug" has a justified price of elegance of $1,58,500.