Recipe Eggnog For A Special Christmas!
Cocktail Recipes By Delhi Royale
Content
Origin | Ingredients | Cocktail Recipe
Prep Time: 5 mins | Difficulty: Medium | Serves: 4
Eggnog Origin
Many competing claims as to the origin of eggnog have been made throughout the years, many of which have been lost in the etymological dispute. It's probable that the phrase comes from an Old English term for a particularly powerful brew. Perhaps it originates from the word noggin, which was sometimes used to denote a little cup. Maybe the name is a play on the phrase grogs, which refers to a range of alcoholic beverages.
The first known usage of the term "Eggnog" is thought to date from approximately 1775, although it's possible that the drink itself—or a variant of it—predated the term by a couple hundred years. Eggnog as we know it now appears to be a culinary descendent of Posset, a warm ale punch with eggs that was eaten by European monks as early as the 13th century.
What Liquor Goes Into Eggnog
Ingredients Eggnog
2 Eggs, Separated

1/4 Cup Sugar, Divided

1 1/2 cups Whole Milk

1/2 Cup Heavy Cream

1/2 Cup Rum, Bourbon OR Brandy

Garnish: Grated Nutmeg
Easy Eggnog Recipes
Method -:
Step 1.
In a large mixing container, whisk together the egg yolks and 3 tablespoons sugar until frothy.
Step 2.
Combine the milk, heavy cream, and your preferred spirit in a mixing bowl.
Step 3.
Beat the egg whites with the remaining 1 tablespoon of sugar in a separate dish until soft peaks form.
Step 4.
In a separate bowl, whisk together the egg whites with the yolk mixture.
Step 5.
Pour into four rocks glasses, punch cups, or tea cups.
Step 6.
Sprinkle freshly grated nutmeg on top of each serving.
Life happens. Eggnog helps.. ~Cool Good Captions
What To Mix In Eggnog
The creamy traditional drink eggnog is a must-have for the winter holidays. The fundamental formula includes of eggs, sugar, milk, and cream, plus a spirit, and can vary depending on who makes it. Most people use bourbon, rum, or brandy for the latter, and some even blend two spirits for extra kick. Whichever way you go, the power of this drink will make your holidays a bit brighter.
Here's A Video By How To Drink
On How To Make A Eggnog
How To make Eggnog Homemade
Eggnog is still frequently enjoyed in the United States and Canada. It's especially popular over the holidays, and it can be served hot or cold, depending on the drinker's preference—and perhaps the climate outside.
Regardless of where the cocktail originated or which alcohol is best suited to the creamy concoction, one thing is certain: eggnog is a universally excellent beverage that can elevate any Christmas party. You'll have plenty to keep everyone pleased because it's a fantastic option for huge quantities.
Cheers!
Now Enjoy Your Perfect Cocktail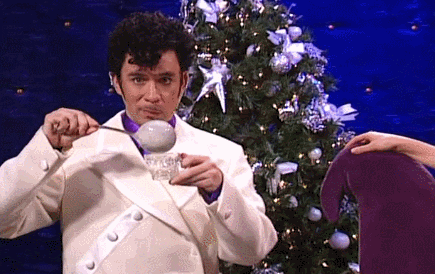 Try & Let Us Know How Was The Cocktail
Comment Below & Share The Recipe With Your Friends
Delhi Royale is among the Top 75 Luxury Lifestyle Blogs,
Instagram - @delhi_Royale
Reference
""This Is the Best Eggnog You've Ever Had." Liquor.com, www.liquor.com/recipes/eggnog/. Accessed 1 Dec. 2021.
‌‌
You Must Try Recipe Eggnog This Christmas. Find Out What To Mix In Eggnog. Easy Eggnog Recipes That You Never Tried Before. Learn How To make Eggnog Homemade. Do You Know What Liquor Goes Into Eggnog ! Know The Eggnog Origin At Delhi Royale Luxury Lifestyle Blog. Submit