Recipe For White Russian For A Lazy Afternoon!
Cocktail Recipes By Delhi Royale
Content
Overview | Ingredients | Cocktail Recipe
Prep Time: 2 mins | Difficulty: Easy | Serves: 1
Recipe For A White Russian
The White Russian was created in the 1960s when a touch of cream was added to a Black Russian to make it white. Although neither drink is Russian in origin, the name relates to vodka, a beverage that is frequently associated with the country.
It would be a fantastic narrative if the White Russian's star ascended from there, but that is not the case. The White Russian had a stodgy, ancient reputation until the 1998 film "The Big Lebowski" came along and gave it a new lease on life, with Jeff Bridges' character, the Dude, drinking it exclusively—and repeatedly. It's one of the finest drinks-related accomplishments in popular culture, right up there with Carrie Bradshaw's influence on the Cosmo. Of course, if you want to order it like the Dude, ask for a "Caucasian" every now and then. The bartender will understand what you're talking about.
Recipe For White Russian Drink
Ingredients
Recipe For White Russian Cocktail
Method -:
Step 1.
In a rocks glass filled with ice, combine the vodka and Kahla.
Step 2.
Stir in the heavy cream over top.
A well-made cocktail can feel therapeutic.

. ~

Owlsquotes.com
How to Make A White Russian Cocktail
The White Russian is a luxurious drink that is surprisingly simple to mix. A wonderful alternative to adult milkshakes is to combine vodka, Kahlua, and cream and serve it on the rocks.
Here's A Video By Kahlua Coffee Liqueur
On How To Make A White Russian
How Do You Make A White Russian Alcoholic Drink


When creating a White Russian at home, use a nice heavy cream and an excellent vodka (Russian if you want to keep on topic). In a pinch, half-and-half will suffice, but milk will result in a thin drink. Keep in mind that you're going for luxury.
Cheers!
Now Enjoy Your Perfect Cocktail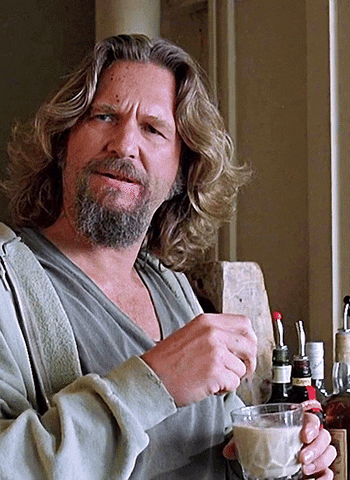 Try & Let Us Know How Was The Cocktail
Comment Below & Share The Recipe With Your Friends
Delhi Royale is among the Top 75 Luxury Lifestyle Blogs,
Instagram - @delhi_Royale
Reference
"Classics You Should Know: The White Russian." Liquor.com, www.liquor.com/recipes/white-russian/.
‌‌
You Must Try Recipe For White Russian. Find Out The Classic Recipe For A White Russian. A Recipe For White Russian Drink That You Never Tried Before. Learn How Do You Make A White Russian Alcoholic Drink. Do Checkout How to Make A White Russian Cocktail At Delhi Royale Luxury Lifestyle Blog. Submit Cocktail Recipe At https://www.delhiroyale.in/cocktail-with-recipe