Top 5 Best Cycles In The Luxury Market
By Delhi Royale
Content
Overview | Top 5 Best Cycles | Most Expensive Cycle | Best Cycle Company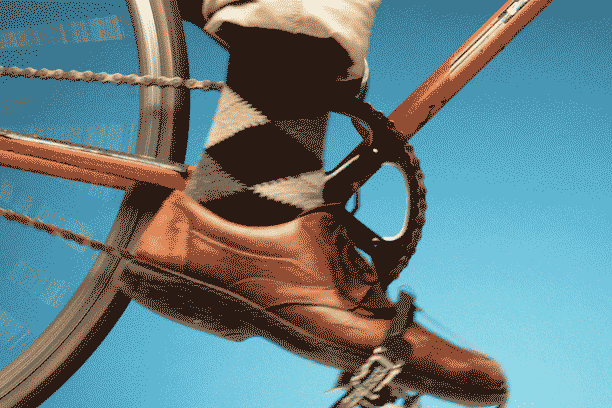 Riding a bicycle on narrow streets and winding country roads is a familiar childhood thrill that most of us are fortunate to have experienced. Fortunately, real cyclists have kept this interest going far into adulthood! Bicycles are particularly popular among young adults since they are a cost-effective mode of transportation that also promotes the millennial eco-friendly lifestyle. Although there are certain bicycles that might be rather costly due to their high-end features and complex designs.
We've compiled a list of the Top Five Best Cycles in the world, which every sports fan and adrenaline fanatic desires.
The Most Expensive Cycle In The World
1. Beverly Hills Edition 24k Gold Extreme Mountain Bike
This 24k gold fat bike could be just what you've been looking for if you have a spare $1 million in your bank account or are seeking for the ultimate luxury bicycle. To build this unique bicycle, the House of Solid Gold collaborated closely with Dan Bull, the modern pioneer of fat bikes and inventor of Iditabike. The Beverly Hills Edition is as luxurious as a pushbike gets, with pure 24k gold plating on every element. The entire procedure took over 750 hours, and just 13 bicycles will be built for eager purchasers.
Aside from the gleaming gold elements, the THSG insignia is embellished with 600 black diamonds and 500 golden sapphires, totalling 6.0 carats for the black diamond and 4.5 carats for the gold sapphires. To complete, the saddle was wrapped in brown alligator material, and the water bottle was coated in chocolate brown stingray material. Finally, the bulk of the revenues from the sale of this bike will be donated to The Way to Happiness, a global non-profit organisation.
Luxury Lifestyles
2. Butterfly Trek Madone – $500,000
Lance Armstrong's Trek Madone was auctioned at a Sotheby's cancer charity event a few months after the 2009 Tour de France. It was created by Damien Hirst and has hundreds of genuine butterfly wings clear-coated on its carbon frame, in addition to having the legs of a seven-time Tour winner. "Horrific barbarity," according to People for the Ethical Treatment of Animals But it was all for a good cause, right?
Best Cycle
3. Trek Yoshimoto Nara
The Trek Yoshimoto Nara had a unique collection of bespoke accessories as well as technological perfection, which seemed to be a necessity for a jaw-dropping price. Yoshitomo Nara, a well-known Japanese pop artist, adorned the concept bike, and Sotheby's once again worked their magic, selling the bike for $200,000 in support of Lance Armstrong's Live Strong charity in 2009.
The Trek Yoshitomo Nara was honoured in an event co-hosted by Lance Armstrong and Nike with the goal of increasing cancer awareness. Yoshitomo Nara decorated the trial bike with a cartoon pattern of youngsters wearing boxing gloves and flying UFOs, as well as a Livestrong emblem. It's an incredible bicycle that's ideal for racing, thanks to its carbon fibre frame that allows for quick speeds and minimal weight.
Best Cycle Company
4. Aurumania Crystal Edition Gold Bike
The Crystal Edition Gold Bike from Aurumania, a French manufacturer, costs $101,000 and comes with a gold-plated frame, spokes, and wheels, as well as 600 Swarovski crystals. If there was any doubt that Aurumania is more interested in selling status symbols than transportation, it also sells a $6,000 gold and crystal-encrusted wall rack.
Best Cycle Brands
5. Chrome Hearts x Cervelo -$60,000
This bike boasts special Chrome Hearts designs, leather, precious metals, and rhinestones and was designed in partnership with Cervélo, one of the world's most prominent bike manufacturers. It's worth around $60,000 and is undeniably a valuable, elegant, and appealing mode of transportation.
Everything imprinted with the brand's motorcycle-culture-inspired goth-lite name transforms to platinum, branded the Chrome Hearts Touch.
What's Your Favourite Luxury Bicycle ?
Comment Below👇 & Let Us Know