The Most Dangerous Cocktail - Long Island Iced Tea
Updated: Aug 27, 2021
Cocktail Recipes By Delhi Royale
Content
Ingredients |Cocktail Recipe | About
Prep Time : 2 mins | Difficulty : Easy | Serves : 1
Where so many of today's sophisticated cocktails fail, the Long Island Iced Tea succeeds: It's alcoholic as hell, with roughly four ounces of alcohol compared to less than half that in mixers. That's a red-flag ratio with morning-after effects unless you're a sailor on shore leave (and probably even if you are). It's also just what a person requires from time to time.
A one-and-done cocktail that gets the job done quickly.
Ingredients To Long Island Iced Tea
Recipe For Long Island Iced Tea
Method -:
Step 1.
Take a Collins glass fill it with ice then pour vodka, rum, tequila, gin, triple sec, simple syrup, and lemon juice.
Step 2.
Add a dash of Coca cola to the top and stir briefly.
Step 3.
Now garnish it with a lemon wedge and serve it with a straw.
Here's A Video By Tipsy Bartender On How To Make A Long Island Iced Tea
The 'Iced Tea' part of the name comes from the tea color and sweet taste of the triple sec. ~LongIsland.com
LIT Drink
Long Island Iced Tea became popular in the 1970s and is still popular these days. It's believed that the cocktail was created during Prohibition, when thirsty lawbreakers needed a way to hide their liquor. It's also likely that the drink first appeared in the 1970s at a Long Island pub or a TGI Friday's .
The Long Island Iced Tea is a dangerous. In a single glass, with triple sec, lemon juice, and cola, four different—and distinct—spirits are slugging it out. The recipe reads more like a frat-house hazing routine than a famous beverage. Despite this, it runs.
Pull back the boozy portions from three-quarter ounce to half-ounce, and lean in on the coca cola if you want to moderate your tea a little. Long Island folks will not be offended.
Cheers!
Now Enjoy Your Perfect Cocktail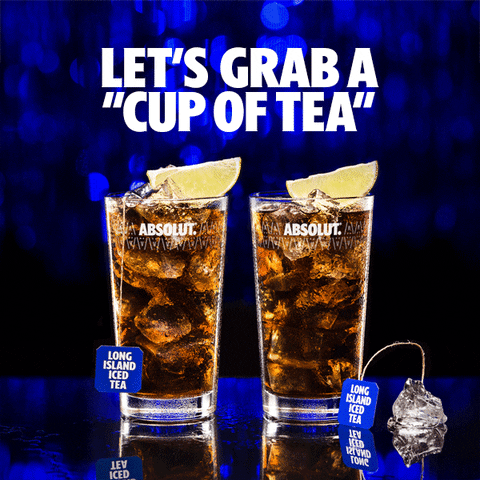 Delhi Royale is among the Top 75 Luxury Lifestyle Blogs,
Instagram - @delhi_Royale
Try & Let Us Know How Was The Cocktail
Comment Below & Share The Recipe With Your Friends


#delhiroyale #cocktail #recipe #longislandicedtea #recipeforliit #litdrink #cheers #rumcocktails #drinks #mixologist #mixology #cocktailrecipes #whiterum
Reference
"Classics You Should Know: The Long Island Iced Tea." Liquor.com, www.liquor.com/recipes/long-island-iced-tea/ . Accessed 30 May 2021.
You Need To Try The Most Dangerous Cocktail Long Island Iced Tea. Know Ingredients To Long Island Iced Tea. A Perfect Recipe For Long Island Iced Tea. Find Out About LIT Drink At Delhi Royale Luxury Lifestyle Blog. Submit Cocktail Recipe At https://www.delhiroyale.in/cocktail-with-recipe